Main » 2009 » November » 01
---
This morning I was on the server and one racer started a verbal fight with me in the global chat saying that I was wrong about the "Blue Flag" rule . He kept telling me that "Wikipedia" has "FIA" rules and they state that the blue flag means fast car approaching , So to be fair i logged on Wikipedia and this is what it says :


THE BLUE FLAG :

A light blue flag , sometimes with a diagonal yellow , orange , or red stripe , informs a driver that a faster car is approaching and that the driver should move aside to allow one or more faster cars to pass . During a race , this would usually only be shown to a lapped driver , but during practice or qualifying it could be shown to any driver . In some series ... Read more »
Views:
1087
|
|
Date:
2009-11-01
|
Donations
Do You Like Our Servers?
To Help Keep Them Online
Browsers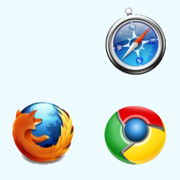 For the best use of the page we strongly recommend you using one of the browsers above
Team Status
TEAM MANAGERS

[

AMG

]

Sin

[

AMG

]

Tur8o

TEAM MEMBERS

[

AMG

]

bandiT

[

AMG

]

KleisJ

[

AMG

]

Bc

[

AMG

]

Ryan

[

AMG

]

Steve

[

AMG

]

Reflex

[

AMG

]

Iceman

[

AMG

]

Trev

[

AMG

]

Arobyte

[

AMG

]

Rick

[

AMG

]

D. Farmer

[

AMG

]

Luthiano

[

AMG

]

Osteri

[

AMG

]

PA3K

[

AMG

]

[SMOKE]

[

AMG

]

[Wayne]

[

AMG

]

Cosmo

[

AMG

]

[TeoZ]

[

AMG

]

Freak

[

AMG

]

Heavykick

[

AMG

]

JJ

[

AMG

]

TwinCam

[

AMG

]

Baker

[

AMG

]

kvo

[

AMG

]

Dzigi

[

AMG

]

skar

[

AMG

]

AJ

[

AMG

]

Disaster

[

AMG

]

Flash

[

AMG

]

OS-GIKEN

[

AMG

]

dnZ

[

AMG

]

Gabriel

[

AMG

]

RON1N

[

AMG

]

Gaga

[

AMG

]

Maceo

[

AMG

]

Canni

[

AMG

]

MyKarr

[

AMG

]

derinus

[

AMG

]

KeepR

NON-ACTIVE TEAM MEMBERS

[

AMG

]

Sam

[

AMG

]

Kv

[

AMG

]

Juzzy

[

AMG

]

Mike

[

AMG

]

Aussi

[

AMG

]

Mid

[

AMG

]

ChrisW

[

AMG

]

Mr Wiggels

[

AMG

]

Wuza

[

AMG

]

Yek (FRA)

[

AMG

]

Titou

[

AMG

]

Qas

[

AMG

]

Houba

[

AMG

]

Will

[

AMG

]

Neo

[

AMG

]

J. Meijer

[

AMG

]

Hobby

[

AMG

]

Syfoon

[

AMG

]

Coder

[

AMG

]

Clio

[

AMG

]

Zilch

[

AMG

]

Mr TRix

[

AMG

]

Pete

[

AMG

]

Virus

[

AMG

]

DoPeP

[

AMG

]

[Maukka]
Users Online
Total online: 3
Guests: 3
Users: 0