Main » 2010 » March » 31
---
To view our website fully we strongly advise you to use the "Mozilla FireFox Web Browser" It can be downloaded by clicking on the link below
http://www.mozilla.com/en-US/
Views:
1727
|
|
Date:
2010-03-31
|
Hi Racers , we have decided to have a change around with our Rotation Server its now called

[

AMG

]

GT

MotorSport

. it runs three different classes of cars , with two races for each class ... all the cars run with no restrictions and you don't need to earn points or licenses to drive any of the cars that are available , once the six races have been completed it will then rotate to the next track

(type !tr to see next car/track combo)

.

a licensing system has been put in place for all the tracks so you can see when your improving , and speedtraps have also been added .
...
Read more »
Views:
1374
|
|
Date:
2010-03-31
|
Donations
Do You Like Our Servers?
To Help Keep Them Online
Browsers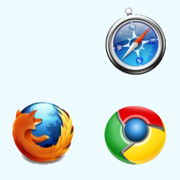 For the best use of the page we strongly recommend you using one of the browsers above
Team Status
TEAM MANAGERS

[

AMG

]

Sin

[

AMG

]

Tur8o

TEAM MEMBERS

[

AMG

]

bandiT

[

AMG

]

KleisJ

[

AMG

]

Bc

[

AMG

]

Ryan

[

AMG

]

Steve

[

AMG

]

Reflex

[

AMG

]

Iceman

[

AMG

]

Trev

[

AMG

]

Arobyte

[

AMG

]

Rick

[

AMG

]

D. Farmer

[

AMG

]

Luthiano

[

AMG

]

Osteri

[

AMG

]

PA3K

[

AMG

]

[SMOKE]

[

AMG

]

[Wayne]

[

AMG

]

Cosmo

[

AMG

]

[TeoZ]

[

AMG

]

Freak

[

AMG

]

Heavykick

[

AMG

]

JJ

[

AMG

]

TwinCam

[

AMG

]

Baker

[

AMG

]

kvo

[

AMG

]

Dzigi

[

AMG

]

skar

[

AMG

]

AJ

[

AMG

]

Disaster

[

AMG

]

Flash

[

AMG

]

OS-GIKEN

[

AMG

]

dnZ

[

AMG

]

Gabriel

[

AMG

]

RON1N

[

AMG

]

Gaga

[

AMG

]

Maceo

[

AMG

]

Canni

[

AMG

]

MyKarr

[

AMG

]

derinus

[

AMG

]

KeepR

NON-ACTIVE TEAM MEMBERS

[

AMG

]

Sam

[

AMG

]

Kv

[

AMG

]

Juzzy

[

AMG

]

Mike

[

AMG

]

Aussi

[

AMG

]

Mid

[

AMG

]

ChrisW

[

AMG

]

Mr Wiggels

[

AMG

]

Wuza

[

AMG

]

Yek (FRA)

[

AMG

]

Titou

[

AMG

]

Qas

[

AMG

]

Houba

[

AMG

]

Will

[

AMG

]

Neo

[

AMG

]

J. Meijer

[

AMG

]

Hobby

[

AMG

]

Syfoon

[

AMG

]

Coder

[

AMG

]

Clio

[

AMG

]

Zilch

[

AMG

]

Mr TRix

[

AMG

]

Pete

[

AMG

]

Virus

[

AMG

]

DoPeP

[

AMG

]

[Maukka]
Users Online
Total online: 3
Guests: 3
Users: 0