About Us
Hi , we started out in LFS S2 in 2005 but only decided to start [AMG] Auto Motive Godz in the summer of 2009 . it started with Sin and Tur8o who both just thought that starting up a new team in LFS would be a bit of fun , which is why we run our servers the way we do ... every racer gets a chance immaterial of skill level or whatever control method they are using ie: wheel , gamepad or keyboard . that way all can take part and gain some racing experience ... we hope you enjoy our servers .

Race Fair and Have Fun !

Donations
Do You Like Our Servers?
To Help Keep Them Online
Browsers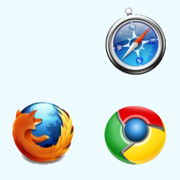 For the best use of the page we strongly recommend you using one of the browsers above
Team Status
TEAM MANAGERS

[

AMG

]

Sin

[

AMG

]

Tur8o

TEAM MEMBERS

[

AMG

]

bandiT

[

AMG

]

KleisJ

[

AMG

]

Bc

[

AMG

]

Ryan

[

AMG

]

Steve

[

AMG

]

Reflex

[

AMG

]

Iceman

[

AMG

]

Trev

[

AMG

]

Arobyte

[

AMG

]

Rick

[

AMG

]

D. Farmer

[

AMG

]

Luthiano

[

AMG

]

Osteri

[

AMG

]

PA3K

[

AMG

]

[SMOKE]

[

AMG

]

[Wayne]

[

AMG

]

Cosmo

[

AMG

]

[TeoZ]

[

AMG

]

Freak

[

AMG

]

Heavykick

[

AMG

]

JJ

[

AMG

]

TwinCam

[

AMG

]

Baker

[

AMG

]

kvo

[

AMG

]

Dzigi

[

AMG

]

skar

[

AMG

]

AJ

[

AMG

]

Disaster

[

AMG

]

Flash

[

AMG

]

OS-GIKEN

[

AMG

]

dnZ

[

AMG

]

Gabriel

[

AMG

]

RON1N

[

AMG

]

Gaga

[

AMG

]

Maceo

[

AMG

]

Canni

[

AMG

]

MyKarr

[

AMG

]

derinus

[

AMG

]

KeepR

NON-ACTIVE TEAM MEMBERS

[

AMG

]

Sam

[

AMG

]

Kv

[

AMG

]

Juzzy

[

AMG

]

Mike

[

AMG

]

Aussi

[

AMG

]

Mid

[

AMG

]

ChrisW

[

AMG

]

Mr Wiggels

[

AMG

]

Wuza

[

AMG

]

Yek (FRA)

[

AMG

]

Titou

[

AMG

]

Qas

[

AMG

]

Houba

[

AMG

]

Will

[

AMG

]

Neo

[

AMG

]

J. Meijer

[

AMG

]

Hobby

[

AMG

]

Syfoon

[

AMG

]

Coder

[

AMG

]

Clio

[

AMG

]

Zilch

[

AMG

]

Mr TRix

[

AMG

]

Pete

[

AMG

]

Virus

[

AMG

]

DoPeP

[

AMG

]

[Maukka]
Users Online
Total online: 3
Guests: 3
Users: 0