Main » 2009 » October » 7 » Welcome To The Team bandiT
---
8:39 AM
Welcome To The Team bandiT
Well its been a long time coming but he's finally made it , he's been instrumental behind the scenes helping [AMG] get to where we are now . glad to have you in the team mate ... welcome .

Have fun and race fair .
Views: 659 | Added by: Sin | Rating:

0.0

/

0
Donations
Do You Like Our Servers?
To Help Keep Them Online
Browsers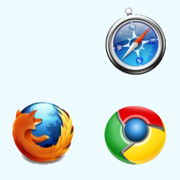 For the best use of the page we strongly recommend you using one of the browsers above
Team Status
TEAM MANAGERS

[

AMG

]

Sin

[

AMG

]

Tur8o

TEAM MEMBERS

[

AMG

]

bandiT

[

AMG

]

KleisJ

[

AMG

]

Bc

[

AMG

]

Ryan

[

AMG

]

Steve

[

AMG

]

Reflex

[

AMG

]

Iceman

[

AMG

]

Trev

[

AMG

]

Arobyte

[

AMG

]

Rick

[

AMG

]

D. Farmer

[

AMG

]

Luthiano

[

AMG

]

Osteri

[

AMG

]

PA3K

[

AMG

]

[SMOKE]

[

AMG

]

[Wayne]

[

AMG

]

Cosmo

[

AMG

]

[TeoZ]

[

AMG

]

Freak

[

AMG

]

Heavykick

[

AMG

]

JJ

[

AMG

]

TwinCam

[

AMG

]

Baker

[

AMG

]

kvo

[

AMG

]

Dzigi

[

AMG

]

skar

[

AMG

]

AJ

[

AMG

]

Disaster

[

AMG

]

Flash

[

AMG

]

OS-GIKEN

[

AMG

]

dnZ

[

AMG

]

Gabriel

[

AMG

]

RON1N

[

AMG

]

Gaga

[

AMG

]

Maceo

[

AMG

]

Canni

[

AMG

]

MyKarr

[

AMG

]

derinus

[

AMG

]

KeepR

NON-ACTIVE TEAM MEMBERS

[

AMG

]

Sam

[

AMG

]

Kv

[

AMG

]

Juzzy

[

AMG

]

Mike

[

AMG

]

Aussi

[

AMG

]

Mid

[

AMG

]

ChrisW

[

AMG

]

Mr Wiggels

[

AMG

]

Wuza

[

AMG

]

Yek (FRA)

[

AMG

]

Titou

[

AMG

]

Qas

[

AMG

]

Houba

[

AMG

]

Will

[

AMG

]

Neo

[

AMG

]

J. Meijer

[

AMG

]

Hobby

[

AMG

]

Syfoon

[

AMG

]

Coder

[

AMG

]

Clio

[

AMG

]

Zilch

[

AMG

]

Mr TRix

[

AMG

]

Pete

[

AMG

]

Virus

[

AMG

]

DoPeP

[

AMG

]

[Maukka]
Users Online
Total online: 1
Guests: 1
Users: 0