Main » 2009 » December » 19 » Welcome To The Team Ryan
---
3:05 AM
Welcome To The Team Ryan
A big welcome to Ryan he's
our newest team
[AMG] member , Ryan is already fast so watch out for him on the race track , good luck beating the other Ryan here mate ... see you on the grey stuff .
Have fun and race fair .
Views: 1751 | Added by: Sin | Rating:

0.0

/

0
Donations
Do You Like Our Servers?
To Help Keep Them Online
Browsers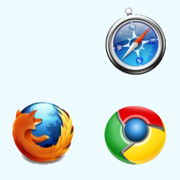 For the best use of the page we strongly recommend you using one of the browsers above
Team Status
TEAM MANAGERS

[

AMG

]

Sin

[

AMG

]

Tur8o

TEAM MEMBERS

[

AMG

]

bandiT

[

AMG

]

KleisJ

[

AMG

]

Bc

[

AMG

]

Ryan

[

AMG

]

Steve

[

AMG

]

Reflex

[

AMG

]

Iceman

[

AMG

]

Trev

[

AMG

]

Arobyte

[

AMG

]

Rick

[

AMG

]

D. Farmer

[

AMG

]

Luthiano

[

AMG

]

Osteri

[

AMG

]

PA3K

[

AMG

]

[SMOKE]

[

AMG

]

[Wayne]

[

AMG

]

Cosmo

[

AMG

]

[TeoZ]

[

AMG

]

Freak

[

AMG

]

Heavykick

[

AMG

]

JJ

[

AMG

]

TwinCam

[

AMG

]

Baker

[

AMG

]

kvo

[

AMG

]

Dzigi

[

AMG

]

skar

[

AMG

]

AJ

[

AMG

]

Disaster

[

AMG

]

Flash

[

AMG

]

OS-GIKEN

[

AMG

]

dnZ

[

AMG

]

Gabriel

[

AMG

]

RON1N

[

AMG

]

Gaga

[

AMG

]

Maceo

[

AMG

]

Canni

[

AMG

]

MyKarr

[

AMG

]

derinus

[

AMG

]

KeepR

NON-ACTIVE TEAM MEMBERS

[

AMG

]

Sam

[

AMG

]

Kv

[

AMG

]

Juzzy

[

AMG

]

Mike

[

AMG

]

Aussi

[

AMG

]

Mid

[

AMG

]

ChrisW

[

AMG

]

Mr Wiggels

[

AMG

]

Wuza

[

AMG

]

Yek (FRA)

[

AMG

]

Titou

[

AMG

]

Qas

[

AMG

]

Houba

[

AMG

]

Will

[

AMG

]

Neo

[

AMG

]

J. Meijer

[

AMG

]

Hobby

[

AMG

]

Syfoon

[

AMG

]

Coder

[

AMG

]

Clio

[

AMG

]

Zilch

[

AMG

]

Mr TRix

[

AMG

]

Pete

[

AMG

]

Virus

[

AMG

]

DoPeP

[

AMG

]

[Maukka]
Users Online
Total online: 3
Guests: 3
Users: 0